Finally It's time my buddy, KenC move back to West Malaysia. The first question I ask him is 'What about your horn?, do you want to send it back?"
We started the horn together and mine is singing long ago.HA!HA!.

So we check it out and found that there is water in the horn for months and there is no water dripping and whatsoever.(This means your horn is solidly build:Ha!,KenC, next time you must treat me a meal.ok?)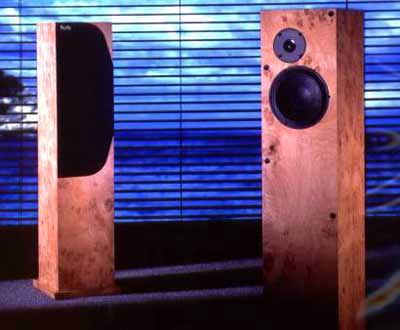 Currently KenC is organizing a Clone Proac Response 2.5.You can check it out this tread in Lowyat forum:

Or you can try to get him from here

http://www.tinkeringken.blogspot.com/
.
Proac Response 2.5 is using scanspeak 8513-tweeter and 8535 woofer.Wilson watt & puppy also use the driver but reported been modify.

Klau
*I have not affiliate or interest on the above group buy.Please find more for yourself.