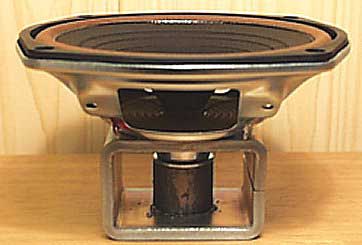 Speaker

I search through PASAR ROAD KL and look at all the possibility. Car audio, tv speaker driver but at last settle on a pair of rm20.00 national 8 inch full range.
This a diatone P610mb.I like this fullrange.
This is excellent in term of price/ performance. After a while the upgrade bug keep bothering and I decided to buy speaker after reading too many hifi magazine and none of them mention full range and diy speaker.
From there I have owned more than 10 pairs of speaker like mordaunt short ms10, Aliante spazio, chariot syntar 2, rega el8, klipsch tangent , goodmans maxim,jbl,b&w….etc and I just can't stop buying more and more.
At that time mostly I restricted to buy middle to entry level bookshelf speaker. I still renting a room in KL and I only dare to dream to own a big speaker.

Source-cd player

Now come the source, I bought my cd player blindly consequences on rely entirely on hifi magazine and the look alone. The pioneer pds904 with the cd put upside down is really macho to look at. It spin the cd like a turntable.
The tweak that I have done to the cd player is:
1) Change the power cord
2) Damp all the electrolytic capacitors.
3) Shield the transformer , this cd palyer use 2 transformer and I think 1 is for digital and another is for analog.
4) Replace the cd mat. This is 1 of the radical tweak and it is not easy.I replace the cd mat with a cork mat. You can diy a cork mat but it is a hard wok.(Who say diy is easy?) First you have to sand off the thickness of the cork sheet until it is the same thickness as the original mat.
Later when you get the desire thickness cut out the shape and just put in.
The thickness must be balance all the way or the cd player may fail to read any cd's.(Other may use others thickness but adjusting the lens but I did not how to do this).
You don't have to use any glue as the cork is automatically stuck at the place when you put in. Please don't throw away the original mat in case you may need to use it back.
Even after I tweak the cd player I still don't like it .(maybe I didn't try hard enough)This is the consequences of reading too many hifi magazine and buy solely base on recommendation......continue to revolution.
Klau